Note from Freedom Steps' President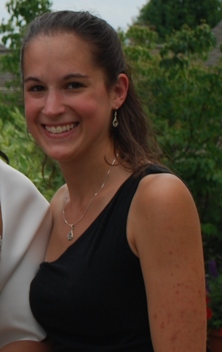 I cannot believe that 2017 brings to us the 10th Freedom Steps 5k. It is hard to believe that almost a full decade has passed since I began working on this project with the Willow Grove VFW. We have come so far and it has been and continues to be a huge team effort. You see, in 2014 I announced to the Freedom Steps committee that I would be moving to Ohio to pursue my dream of earning my PhD. I knew the organization was in great hands but they have shown repeatedly, just how much of a team they truly continuing to put on a strong 5k and send multiple shipments a year to our troops. So to the Freedom Steps committee, thank you does not begin to express what you have done for and to this organization in my absence.
Since we first began this journey, we have shipped over 500 boxes to our deployed men and women in our armed forces. Boxes have been sent all over the world including but not limited to: Iraq, Afghanistan, Korea, Japan, Germany, Qatar, Ethiopia and Turkey. We have also sent boxes to those aboard US naval vessels and to US Coast Guard cutters. There is no limit as to where we will send. These boxes have been referred to "Mary Poppins boxes" because they are so packed full of goodies. Each box weighs between 15 and 60 pounds making shipping a costly venture but worth the smiles and thank you we receive in response.
We could not ship this quantity without each of the committee members' dedication throughout the year and also to all of our participants who spread the word of what we do. So to each one of you, sincerely, I thank you. Nevertheless, most importantly I want to thank our troops. Each one of you gives more of yourself than we can ever really know and for that, I thank you. It is Freedom Steps' goal to bring as many smiles to you and your comrades at home and abroad as we possibly can. You give us a gift that should not be taken for granted – our freedom. This organization is the least we can do to give back just a small portion of what you do for us. To all of our brave men and women at home and abroad, be safe and know that you are in our thoughts and prayers every day. Thank you for giving us the greatest smile we can have knowing that we live in a free country.
I hope to see you in May!
Sincerely,
Heather
Committee
President – Heather Salazar
Vice President – Edel McPeak
Treasurer – Lorna Salazar
Secretary – Cindy Biehl
Acting Director – Lorna Salazar
Committee Members 
-Maribeth Batcho
-Cindy Biehl
-Gene Biehl
-Cat Clauhs
-Matt Coyle
-Frank Dupire
-Elena Hays
-Edel McPeak
-Kate Perkins
-Josie Poli
-Lorna Salazar
Volunteers
-Ellen Ainge
-Fred Ainge
-Jarlath McPeak
-Vince McPeak
-Art Salazar
-Alissa Stanley